Rare Earths
Scandium
Yttrium
Lanthanum
Cerium
Praseodymium
Neodymium
Samarium
Europium
Gadolinium
Terbium
Dysprosium
Holmium
Erbium
Thulium
Ytterbium
Lutetium

We supply to over 30 countries worldwide, and hold regular stock of common Rare Earth oxides, metals & compounds. For research and samples, we offer prompt delivery to USA, Japan, Korea and fast delivery for the EU & rest of the world.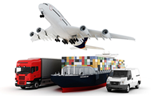 Rare Earth Products

>

Scandium

>

Scandium Fluoride
Scandium Fluoride

Formula: ScF3
CAS No.: 13709-47-2
Molecular Weight: 101.95
Density: 3.84 g/cm3
Melting point: 1552°C
Appearance: White powder or crystalline
Solubility: Insoluble in water and strong mineral acids
Stability: Hygroscopic
Multilingual: ScandiumFluorid, Fluorure De Scandium, Fluoruro Del Scandium
Scandium Fluoride is applied in optical coating, catalyst, electronic ceramics, laser industry, and also the main materials for making Scandium metal and alloys. The main application of Scandium by weight is in Scandium-Aluminium alloys for minor aerospace industry components. Some items of sports equipment, which rely on high performance materials, have been made with Scandium-Aluminium alloys, including baseball bats,and bicycle frames and components. Lacrosse sticks are also made with Scandium. The American firearm manufacturing company Smith & Wesson produces revolvers with frames composed of Scandium alloy and cylinders of Titanium or Carbon steel.
Products available
Product Code
2141
2143
2145
Grade
99.999%
99.99%
99.9%
CHEMICAL COMPOSITION
Sc2O3/TREO (% min.)
99.999
99.99
99.99
TREO (% min.)
65
65
65
Rare Earth Impurities
ppm max.
ppm max.
% max.
La2O3/TREO
CeO2/TREO
Pr6O11/TREO
Nd2O3/TREO
Sm2O3/TREO
Eu2O3/TREO
Gd2O3/TREO
Tb4O7/TREO
Dy2O3/TREO
Ho2O3/TREO
Er2O3/TREO
Tm2O3/TREO
Yb2O3/TREO
Lu2O3/TREO
Y2O3/TREO
2
1
1
1
1
1
1
1
1
1
3
3
3
3
5
10
10
10
10
10
10
10
10
10
10
10
10
10
10
10
0.005
0.005
0.005
0.005
0.005
0.005
0.005
0.005
0.005
0.005
0.005
0.005
0.05
0.005
0.01
Non-Rare Earth Impurities
ppm max.
ppm max.
% max.
Fe2O3
SiO2
CaO
CuO
NiO
PbO
ZrO2
TiO2
30
30
50
5
3
5
50
10
50
50
100
0.01
0.02
0.02
The standard specifications are only for reference, custom specification manufactures are welcomed. More detailed information including MSDS sheet, lot weight, packing condition, lead time and price are all ready on request, please just click at
Request for Quotation
, you will receive our prompt reply within 24 hours.
Send An Enquiry for Scandium Fluoride >>>
The customers who bought this product also bought
MREL
Request For Quotation

Just easily click hear to send us an enquiry.
MSDS

Detailed MSDS is available on request.
Recommended Products
Praseodymium Oxide is used for color glasses and enamels, as well as important additive of Praseodymium yellow pigments.
Erbium Oxide is an important colorant in glasses and porcelain enamel glazes. High purity Erbium Oxide is widely applied as dopant in making optical fibre and amplifier.
Yttrium Metal is widely applied in making speciality alloys, it increases the strengths of alloys of metals such as chromium, aluminium, and magnesium.
Ytterbium Chloride is applied to numerous fiber amplifier and fiber optic technologies. High purity grades are widely applied as a doping agent for garnet crystals in lasers.