Rare Earths
Scandium
Yttrium
Lanthanum
Cerium
Praseodymium
Neodymium
Samarium
Europium
Gadolinium
Terbium
Dysprosium
Holmium
Erbium
Thulium
Ytterbium
Lutetium

We supply to over 30 countries worldwide, and hold regular stock of common Rare Earth oxides, metals & compounds. For research and samples, we offer prompt delivery to USA, Japan, Korea and fast delivery for the EU & rest of the world.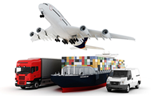 Rare Earth Products

>

Cerium

>

Cerium Mischmetal
Cerium Mischmetal

Formula: N/A
CAS No.: N/A
Molecular Weight: N/A
Density: N/A
Melting point: N/A
Appearance: Gray ingot
Stability: Easy oxidized in the air.
Ductibility: Good
Multilingual: Misch Metall, Mischmetal
Mischmetal, also called Cerium Mischmetal, Rare Earth Mischmetal or Misch Metal, are widely applied in steel foundries industry for making FeSiMg alloy and it is used to remove free Oxygen and Sulfur by forming stable oxysulfides and by tying up undesirable trace elements, such as lead and antimony. Mischmetal can be further processed to various shapes of ingots.
Products available
Product Code
58624
58625
58623
58622
58621
Grade
65%
50%
48%N
48%H
48%
CHEMICAL COMPOSITION
TREM (% min.)
98
98
98
99
98
Rare Earth Composition
%
%
%
%
%
La/TREM
Ce/TREM
Pr/TREM
Nd/TREM
30-40
60-70
0.5
0.5
44-50
50-56
0.1
0.1
25-34
48-55
4-6
14-17
25-34
48-55
4-6
14-17
25-33
48 min.
4-7
11-17
Non-Rare Earth Impurities
% max.
% max.
% max.
% max.
% max.
Fe
Si
Mg
S
P
0.5
0.2
0.5
0.02
0.01
0.5
0.2
0.5
0.02
0.01
0.5
0.2
0.5
0.02
0.01
0.2
0.05
0.05
0.02
0.01
0.5
0.2
0.5
0.02
0.01
Processing capacity
Powder
Wire
Rod
Foil
Slab
Disc
fineness to
325mesh;
250mesh;
100mesh;
60mesh;
40mesh
diameter to
0.1mm, 0.5mm, 1.0mm, 5mm and length to 100mm or more
diameter to 5mm, 1cm, 5cm, 10cm, and length to 30cm
thickness to 0.25mm, 0.5mm, 1.0mm, and width to 40cm
thickness to 1cm, 2cm, 3cm, width to 40cm
thickness to 0.1mm, 0.25mm, 0.5mm, 1.0mm and diameter to 35cm
The standard specifications are only for reference, custom specification manufactures are welcomed. More detailed information including MSDS sheet, lot weight, packing condition, lead time and price are all ready on request, please just click at
Request for Quotation
, you will receive our prompt reply within 24 hours.
Send An Enquiry for Cerium Mischmetal >>>
The customers who bought this product also bought
MREL
Request For Quotation

Just easily click hear to send us an enquiry.
MSDS

Detailed MSDS is available on request.
Recommended Products
Praseodymium Oxide is used for color glasses and enamels, as well as important additive of Praseodymium yellow pigments.
Erbium Oxide is an important colorant in glasses and porcelain enamel glazes. High purity Erbium Oxide is widely applied as dopant in making optical fibre and amplifier.
Yttrium Metal is widely applied in making speciality alloys, it increases the strengths of alloys of metals such as chromium, aluminium, and magnesium.
Ytterbium Chloride is applied to numerous fiber amplifier and fiber optic technologies. High purity grades are widely applied as a doping agent for garnet crystals in lasers.