Rare Earths
Scandium
Yttrium
Lanthanum
Cerium
Praseodymium
Neodymium
Samarium
Europium
Gadolinium
Terbium
Dysprosium
Holmium
Erbium
Thulium
Ytterbium
Lutetium

We supply to over 30 countries worldwide, and hold regular stock of common Rare Earth oxides, metals & compounds. For research and samples, we offer prompt delivery to USA, Japan, Korea and fast delivery for the EU & rest of the world.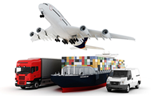 Rare Earth Products

>

Lanthanum
Lanthanum
Lanthanum, atomic no.57, symbol as La, weight at 138.91
Lanthanum, atomic no.: 57, symbol as La, weight at 138.91, is the first element in the rare earth or Lanthanide series. It is the model for all the other trivalent rare earths. After Cerium, it is the second most abundant of the rare earths.
Lanthanum-rich Lanthanide compounds have been used extensively for cracking reactions in FCC catalysts, especially to manufacture high-octane gasoline from heavy crude oil.
Lanthanum-Rich Rare Earth metals play the important roles in hydrogen storage batteries.
It is utilized in green phosphors based on the phosphate (La0.4Ce0.45Tb0.15)PO4.
It is utilized in laser crystals based on the Yttrium-Lanthanum-Fluoride (YLF) composition.
Lanthanum Fluoride is used in phosphor lamp coatings.
Lanthanum Fluoride (LaF3) is an essential component of a heavy Fluoride glass named ZBLAN. This glass has superior transmittance in the infrared range and is therefore used for fiber-optical communication systems.
Lanthanum Oxide and the Boride are used in electronic vacuum tubes as hot cathode materials with strong emissivity of electrons. Crystals of LaB6 are used in high brightness, extended life, thermionic electron emission sources for electron microscopes, and Hall effect thrusters.
Lanthanum(III) Oxide (La2O3) improves the alkali resistance of glass, and is used in making special optical glasses, such as infrared-absorbing glass, as well as camera and telescope lenses, because of the high refractive index and low dispersion of rare-earth glasses. Lanthanum Oxide is also used as a grain growth additive during the liquid phase sintering of Silicon Nitride and Zirconium Diboride.
Featured Products
Lanthanum Oxide Lanthanum Oxide
Applied in ceramics, FCC catalyst, making special optical glasses to improve the alkali resistance of glass, and for La-Ce-Tb phosphors.

Lanthanum Chloride Lanthanum Chloride
Important raw materials for FCC catalyst and water treatment, also used extensively for cracking reactions in FCC catalysts

Lanthanum Acetate Lanthanum Acetate
Mainly applied in water treatment, specialty glass, catalyst, electronic, crystals and phosphor industries.

Lanthanum Boride Lanthanum Boride
A superconductor mainly used for electron microscopy, electron-beam exposure machine.
Products available
MREL
Request For Quotation

Just easily click hear to send us an enquiry.
MSDS

Detailed MSDS is available on request.
Recommended Products
Praseodymium Oxide is used for color glasses and enamels, as well as important additive of Praseodymium yellow pigments.
Erbium Oxide is an important colorant in glasses and porcelain enamel glazes. High purity Erbium Oxide is widely applied as dopant in making optical fibre and amplifier.
Yttrium Metal is widely applied in making speciality alloys, it increases the strengths of alloys of metals such as chromium, aluminium, and magnesium.
Ytterbium Chloride is applied to numerous fiber amplifier and fiber optic technologies. High purity grades are widely applied as a doping agent for garnet crystals in lasers.