Rare Earths
Scandium
Yttrium
Lanthanum
Cerium
Praseodymium
Neodymium
Samarium
Europium
Gadolinium
Terbium
Dysprosium
Holmium
Erbium
Thulium
Ytterbium
Lutetium

We supply to over 30 countries worldwide, and hold regular stock of common Rare Earth oxides, metals & compounds. For research and samples, we offer prompt delivery to USA, Japan, Korea and fast delivery for the EU & rest of the world.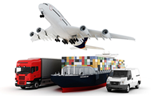 Rare Earth Products

>

Holmium
Holmium
Holmium, atomic no.67, symbol as Ho, weight at 164.9304
Holmium, atomic no.: 67, symbol as Ho, weight at 164.93, has the highest magnetic moment (10.6uB) of any naturally occurring element. Because of this it has been used to create the highest known magnetic fields by placing it within high strength magnets as a pole piece or magnetic flux concentrator.
This magnetic property also has value in Yttrium-Iron-Garnet (YIG) lasers for microwave equipment.
Holmium lasers emit at a human eye safe 2.08 microns allowing its use in a variety of medical and dental applications in both Yttrium-Aluminum-Garnet (YAG) and Yttrium-Lanthanum-Fluoride (YLF) solid state lasers. The wavelength allows for use in silica fibers designed for shorter wavelengths while still providing the cutting strength of longer wave length equipment.
Holmium is one of the colorants used for cubic zirconia and glass, providing yellow or red coloring.
Featured Products
Holmium Oxide Holmium Oxide
Used for ceramics, glass, phosphors, metal halide lamp, and dopant to garnet laser. It can absorb fission-bred neutrons, thus is used in nuclear reactors to keep atomic chain reaction from running out of control.

Holmium Chloride Holmium Chloride
Has specialized uses in ceramics, glass, phosphors and metal halide lamp, and is used as dopant to garnet laser.

Holmium Metal Holmium Metal
Mainly used for making specialty alloys and superconductive materials. It can be further processed to various shapes of ingots, pieces, wires, foils, slabs, rods, discs, etc.

Holmium Carbonate Holmium Carbonate
Has specialized uses in phosphors and metal halide lamp, and is used as dopant to garnet laser. It is also apply to optical fiber.
Products available
MREL
Request For Quotation

Just easily click hear to send us an enquiry.
MSDS

Detailed MSDS is available on request.
Recommended Products
Praseodymium Oxide is used for color glasses and enamels, as well as important additive of Praseodymium yellow pigments.
Erbium Oxide is an important colorant in glasses and porcelain enamel glazes. High purity Erbium Oxide is widely applied as dopant in making optical fibre and amplifier.
Yttrium Metal is widely applied in making speciality alloys, it increases the strengths of alloys of metals such as chromium, aluminium, and magnesium.
Ytterbium Chloride is applied to numerous fiber amplifier and fiber optic technologies. High purity grades are widely applied as a doping agent for garnet crystals in lasers.